Bespoke Metal Sign Manufacturer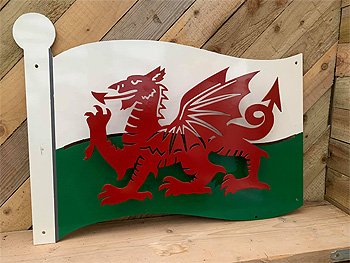 Make your business entrance really pop with one of our Bespoke metal signs. We deliver and install high-quality bespoke signs for both homes and businesses.
All our signs can be made for both internal or exterior use, with our exterior signs professionally powder coated for extra durability.
At Premier Powder Coating Wales we design and manufacture bespoke signs, weathervanes, traditional iron forgework and contemporary metal artwork. Our website only shows a small selection of previous commissions, however, if you do not see exactly what you are looking for, then please do not hesitate to contact us.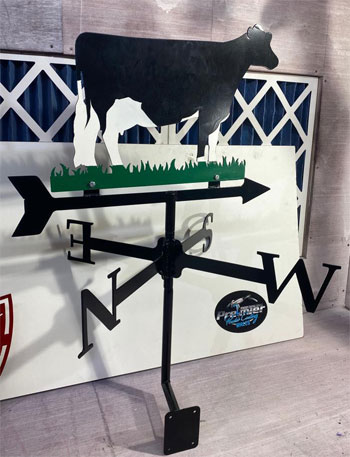 With our roots in the farming community in Carmarthenshire, our personalised signs are a great gift idea for farmers and we make unique gifts for all occasions.
We can offer advice as to the feasibility of your requested sign location and size. All signs can be made with any type of mounting bracket, or to mate with your existing bracket if required.
We will gladly design and email you our proposed sign design for approval or requested modifications by yourself prior to its being made. (Subject to confirmation of order).
Commissions can be designed to represent anything you request. Designs such as a village, pub, farm, stables, business, house, family-themed, animal and bird-themed, occupation and interest themed signs. All are bespoke, handmade signs and individually yours.
We can work from supplied photographs, drawings, motifs etc. Our manufacturing techniques and high standards of materials and craftsmanship are evident in every sign produced. Our wrought iron signs can be any size or mounting.
Whether the sign be simple or elaborate, serious or humorous, it will ultimately be uniquely yours. Be inspired!